Our Services
Professional Web Design
Original, creative, custom
The website we build for you will be custom designed and coded from scratch to reflect your brand precisely and elegantly on the modern web. During the design process, we will work with you to determine the best information architecture strategy to showcase your content, then build out a smart and effective website usable on all devices, both desktop and mobile. We develop sites in WordPress, Shopify, and in our own Slab Web Publishing platform.
Creative Digital Marketing
Holistic strategies built from the ground up.
Your brand is more than your logo. We can create the right identity for your company, project or organization. Your identity should be unique to you and express your overall vision. Let us help make sure you are presenting your best self.
Getting the word out about your brand is an ever-evolving process online. We can guide the process from your branding materials to your website to search strategies to pay-per-click and funnel marketing to maximize your visibility.
Search Result Strategies
Organic, practical, white hat.
The world of search engine optimization, reputation management, and authoritative strengthening has continually changed over the decade and a half we have been in business. Google and other search engines have become much smarter, and take many factors into consideration in their search rankings for various terms. Organic SEO is important, but it's not the whole strategy we employ. We can build the right strategy for your business and budget.
Communications Strategies
Finding the right language for your audience.
What you say about yourself and how you say it is important to make sure your website is effective. We can help you get your communications strategy aligned with clear copywriting to find potential customers who are looking for what you have to offer.
Ongoing Support
Get help from our experts to maintain and grow
Websites can be complex entities. Changing standards, trends, and software updates require a constant and expert eye to ensure smooth operations. We offer ongoing support and hosting for WordPress and Slab sites on our fast, reliable servers.
Our Process
The complex path to creating a website that feels simple.
Creating a custom-designed website that feels light and simple but delivers robust content is a complex process. We believe in doing things right here at Slabmedia. Here are the 12 steps we take to ensure your website comes out looking and working great.
Website Proposal

Research the client's brand and investigate competitors
Anticipate client's needs and propose an architecture
Explain content management with system
Establish site mission and action goals

Website Structure Plan


Build the website in a development domain
Create simple and intuitive navigation plans
Organize website information into pages and sub-pages
Establish key elements, (slider, homepage structure, etc)
Build initial structure of the website
Align architecture with the mission and action goals

Website Design

Research according to current and proposed branding
Work with the client to establish color palette and typeface use
Ensure harmony with logo and other branding items
Build-out of initial custom website design in the development domain
Align design with the mission and action goals

Content Development

Add basic content
Revise website organization to fit content
Add new sections, remove redunant sections
Recommend content that may be missing
Provide training for client management of content
Make sure content serves the mission and contains the right keywords for google

Design Revisions

2 rounds minimum of revisions of design once basic content is in place
Recommend new functionality (if needed)
Revisit color and typeface plan
Fine-tune general structure and layout
Review mission and action goals

Custom Programming

Add new custom created elements (if needed) for interaction
Create custom forms for contact, signup, other queries for information
Create additional complex forms (if needed)
Ensure all forms are effective and intuitive and test

Mobile Design

Create a mobile layout in harmony with custom design
Test for phones, tablets, readers
Adjust for optimization on each device
Test for good user interaction
Test for odd elements (thumbnails, sliders, etc)
Revise as needed

Newsletter Template

Create if required
Design template in harmony with the website
Ensure maximum compatibility with mail readers
Test sending against readers

Final elements added

Social media icons and API integration (if needed)
Test with mobile layout
Create a custom favicon (that little icon in the tab of the browser)

Initial SEO check

Identify key SEO keywords for the site
Optimize general keywords, site description, and root title
Flush test text from all meta tags
Add meta information for all content pages during setup

Standards check

W3 check for CSS, Javascript, and HTML
Test for accessibility
Test for responsiveness again
Check the site load speed and optimize

Go Live

Final revisions and checks
DNS propagation for website and email
Script adjustments once the site goes live
Test at live URL and final adjustments
Our Philosophy
Less is best
Less is what we want. Less is what we crave. More is everywhere, less is rare.
Like any great work of art, or piece of music, or great architecture, or city planning, any element that is not absolutely required should be removed. This is most important when it comes to code, as well as design. Unnecessary code slows your site down. Unnecessary design elements draw the eye away from what is essential. We help remove the distractions from your site so that the visitor can focus on your message, your culture, and your brand. When they can find what they want, they are more likely to move naturally towards your desired outcomes.
Harmonize all elements with your brand.
Create a coherent design framework for your website.
Your brand is not just your logo. It is the feeling you want a potential customer, client, fan or buyer to have about you. It is your public persona. It communicates a mood, a culture, a mission, a world view. The design of your site should always be in harmony with your brand and never forced to fit within a narrow set of parameters from a generic idea of "good design." That is why your brand and your website need to be unique.
Eliminate the aggravators
User Experience (UX) that helps preserve visits.
Aggravators are elements in your site that tend to annoy the visitor. Aggravators increase your bounce rate. Aggravators can be form elements that are not intuitive, navigations that hinder the natural flow of information, push elements that delay movement, or something that just slightly grates on the visitor. These aggravators can seem like slight impediments, but they add up. People like things fast and friction-free online. We work to make sure your site stays that way.
Gimmicks get old fast.
Create a durable presence online.
We've all seen trendy bits of animation come and go. The reason they show up is that they look cool, and make you feel like something is happening. The first time you see them, they entertain and look modern, the fourth time you see them they become annoying. We happily employ animation or new techniques wherever it helps achieve the desired result for your site, but recommend against them if they have the potential to aggravate, or if they are not essential to your message.
Break the right rules.
Recognize the wisdom in common usability practices and innovate from there.
Not all rules are worth breaking, just for the sake of being innovative. Just as you might want to redesign a door handle to be creative, the first time you see someone show up, try to enter and leave because they can't figure out how to use it, you know the cost of that innovation. Working within proper standards, rules can be broken without risking losing the right visitors. This is why you need a company with years of experience in the design of such tools to help you. We are just such a company.
Our Platform
Spend less time on your website
& spend more time on your business
Slab is our own web publishing platform that removes stress from editing and making changes to your custom designed website. Unlike other platforms, we do not start with a pre-designed template, so your site will always look as unique as your brand. We custom code functionality, without relying on plugins, so your site keeps working, even if you upgrade to a new version of the Slab platform.
With Slab, you don't need to spend your time in a dull admin area. Login to your site, and edit the page as it appears to the public. Stay in touch with the organic structure of your site as your visitors do, and make all the necessary changes and additions without having to remember where to put your new entry.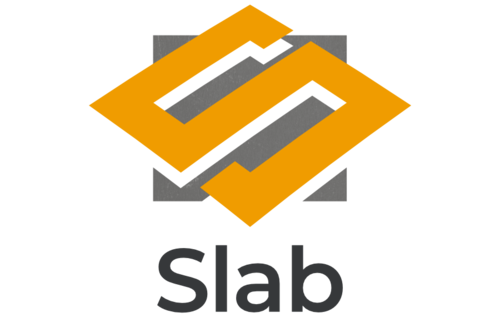 Slab uses only the most general of frameworks, so all of our creations are as unique as your brand. Our designs are not restricted by the structures of templates, so we can make sure nothing stands in the way of the best vision for your project.
We design with mobile in mind always, with code that is tested and secure, and interfaces that are user-friendly.
If you need help, redesign or customization, we are available via phone and email.
Make your site your own with Slab.
Listed on AgencyList.org - Boston Web Design Companies
and on Expertise.com as one of the 24 Best Web Design Companies in Boston
Slab Service Levels & Pricing
Pricing for Ongoing Service and Support
Last updated: January 13, 2021
The following is pricing for ongoing service and support for the Slab Web Publishing Platform only. They do not include setup, design, and development costs, which are determined on an individual basis as per a custom proposal.