Our Services
Professional Web Design
Original, creative, custom
The website we build for you will be custom designed and coded from scratch to reflect your brand precisely and elegantly on the modern web. During the design process, we will work with you to determine the best information architecture strategy to showcase your content, then build out a smart and effective website usable on all devices, both desktop and mobile. We develop sites in WordPress, Shopify, PinnacleCart and in our own Slab Web Publishing platform.
Creative Digital Marketing
Wholistic strategies built from the ground up.
Your brand is more than your logo. We can create the right identity for your company, project or organization. Your identity should be unique to you and express your overall vision. Let us help make sure you are communicating your best self.
Getting the word out about your brand is an ever-evolving process online. We can guide the process from your branding materials to your website to search strategies to pay-per-click and funnel marketing to maximize your visibility.
Search Result Strategies
Organic, practical, white hat.
The world of search engine optimization, reputation management, and authoritative strengthening has continually changed over the decade and a half we have been in business. Google and other search engines have become much smarter, and take many factors into consideration in their search rankings for various terms. Organic SEO is important, but it's not the whole strategy we employ. We can build the right strategy for your business and budget.
Communications Strategies
Finding the right language for your audience.
What you say about yourself and how you say it is important to make sure your website is effective. We can help you get your communications strategy aligned with clear copywriting to find potential customers who are looking for what you have to offer.
Ongoing Support
Get help from our experts to maintain and grow
Websites can be complex entities. Changing standards, trends, and software updates require a constant and expert eye to ensure smooth operations. We offer ongoing support and hosting for WordPress and Slab sites on our fast, reliable servers.
Our Process
The complex path to creating a website that feels simple.
Creating a custom-designed website that feels light and simple but delivers robust content is a complex process. We believe in doing things right here at Slabmedia. Here are the 12 steps we take to ensure your website comes out looking and working great.
Website Proposal

Research the client's brand and investigate competitors
Anticipate client's needs and propose an architecture
Explain content management with system
Establish site mission and action goals

Website Structure Plan


Build the website in a development domain
Create simple and intuitive navigation plans
Organize website information into pages and sub-pages
Establish key elements, (slider, homepage structure, etc)
Build initial structure of the website
Align architecture with the mission and action goals

Website Design

Research according to current and proposed branding
Work with the client to establish color palette and typeface use
Ensure harmony with logo and other branding items
Build-out of initial custom website design in the development domain
Align design with the mission and action goals

Content Development

Add basic content
Revise website organization to fit content
Add new sections, remove redunant sections
Recommend content that may be missing
Provide training for client management of content
Make sure content serves the mission and contains the right keywords for google

Design Revisions

2 rounds minimum of revisions of design once basic content is in place
Recommend new functionality (if needed)
Revisit color and typeface plan
Fine-tune general structure and layout
Review mission and action goals

Custom Programming

Add new custom created elements (if needed) for interaction
Create custom forms for contact, signup, other queries for information
Create additional complex forms (if needed)
Ensure all forms are effective and intuitive and test

Mobile Design

Create a mobile layout in harmony with custom design
Test for phones, tablets, readers
Adjust for optimization on each device
Test for good user interaction
Test for odd elements (thumbnails, sliders, etc)
Revise as needed

Newsletter Template

Create if required
Design template in harmony with the website
Ensure maximum compatibility with mail readers
Test sending against readers

Final elements added

Social media icons and API integration (if needed)
Test with mobile layout
Create a custom favicon (that little icon in the tab of the browser)

Initial SEO check

Identify key SEO keywords for the site
Optimize general keywords, site description, and root title
Flush test text from all meta tags
Add meta information for all content pages during setup

Standards check

W3 check for CSS, Javascript, and HTML
Test for accessibility
Test for responsiveness again
Check the site load speed and optimize

Go Live

Final revisions and checks
DNS propagation for website and email
Script adjustments once the site goes live
Test at live URL and final adjustments
Our Philosophy
Less is best
Less is what we want. Less is what we crave. More is everywhere, less is rare.
Like any great work of art, or piece of music, or great architecture, or city planning, any element that is not absolutely required should be removed. This is most important when it comes to code, as well as design. Unnecessary code slows your site down. Unnecessary design elements draw the eye away from what is essential. We help remove the distractions from your site so that the visitor can focus on your message, your culture, and your brand. When they can find what they want, they are more likely to move naturally towards your desired outcomes.
Harmonize all elements with your brand.
Create a coherent design framework for your website.
Your brand is not just your logo. It is the feeling you want a potential customer, client, fan or buyer to have about you. It is your public persona. It communicates a mood, a culture, a mission, a world view. The design of your site should always be in harmony with your brand and never forced to fit within a narrow set of parameters from a generic idea of "good design." That is why your brand and your website need to be unique.
Eliminate the aggravators
User Experience (UX) that helps preserve visits.
Aggravators are elements in your site that tend to annoy the visitor. Aggravators increase your bounce rate. Aggravators can be form elements that are not intuitive, navigations that hinder the natural flow of information, push elements that delay movement, or something that just slightly grates on the visitor. These aggravators can seem like slight impediments, but they add up. People like things fast and friction-free online. We work to make sure your site stays that way.
Gimmicks get old fast.
Create a durable presence online.
We've all seen trendy bits of animation come and go. The reason they show up is that they look cool, and make you feel like something is happening. The first time you see them, they entertain and look modern, the fourth time you see them they become annoying. We happily employ animation or new techniques wherever it helps achieve the desired result for your site, but recommend against them if they have the potential to aggravate, or if they are not essential to your message.
Break the right rules.
Recognize the wisdom in common usability practices and innovate from there.
Not all rules are worth breaking, just for the sake of being innovative. Just as you might want to redesign a door handle to be creative, the first time you see someone show up, try to enter and leave because they can't figure out how to use it, you know the cost of that innovation. Working within proper standards, rules can be broken without risking losing the right visitors. This is why you need a company with years of experience in the design of such tools to help you. We are just such a company.
Our Platform
Spend less time on your website
& spend more time on your business
Slab is our own web publishing platform that removes stress from editing and making changes to your custom designed website. Unlike other platforms, we do not start with a pre-designed template, so your site will always look as unique as your brand. We custom code functionality, without relying on plugins, so your site keeps working, even if you upgrade to a new version of the Slab platform.
With Slab, you don't need to spend your time in a dull admin area. Login to your site, and edit the page as it appears to the public. Stay in touch with the organic structure of your site as your visitors do, and make all the necessary changes and additions without having to remember where to put your new entry.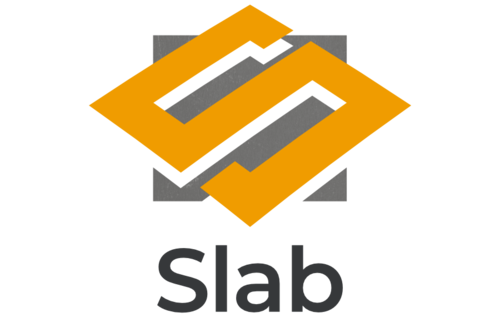 Slab uses only the most general of frameworks, so all of our creations are as unique as your brand. Our designs are not restricted by the structures of templates, so we can make sure nothing stands in the way of the best vision for your project.
We design with mobile in mind always, with code that is tested and secure, and interfaces that are user-friendly.
If you need help, redesign or customization, we are available via phone and email.
Make your site your own with Slab.
Listed on AgencyList.org - Boston Web Design Companies
and on Expertise.com as one of the 24 Best Web Design Companies in Boston
Slabmedia Terms of Service Agreement
updated January 28, 2020
Sample Terms and Conditions
This agreement (the "Agreement"), is made and entered into as of this [:DAY:] day of [:MONTH:], [:YEAR:], by and between Slabmedia LLC, 535 Albany St., Suite 2A, Boston, MA 02118, ("Host" or "we") and [:YOURNAME:], [:YOUREMAIL:], ("Customer" or "you") with respect to the web hosting services to be provided by Slabmedia in connection with Customer's web site at the uniform resource locator on the World Wide Web at [:YOURWEBSITE:] (the "Site"). This Agreement and the attached Terms and Conditions incorporated herein by this reference shall serve as the parties' agreement and shall supersede any other oral or written agreement entered into by the parties prior to the date set forth above.
The parties hereby agree as follows:
1. Services:
We shall provide you web-hosting services as are reasonable and customary in conformity with ordinary standards in the industry. Accordingly, we shall provide the following services to you:
Back-Up Data: We will use our reasonable efforts to back up the Site and your data from time to time in our discretion. In the event we have to do any restoration due to loss of data or content resulting from your acts, we expressly reserve the right to charge a fee of seventy-five dollars ($75.00) per hour for any restoration services.
User access to the Site: You will have the ability to access data on the Site and update or make changes to the textual and visual content, but not the general design of the Site, with the password you will set. However, any modifications required to be made to the Site, other than those available to you through your password, shall be subject to a separate charge.
You expressly acknowledge that all physical web hosting services provided hereunder, including but not limited to those services related to server location, monitoring, security, maintenance and reporting, are rendered by and administered from Pair Networks (hereafter "Pair"). Accordingly, while we shall afford to you all benefits of any warranties and representations made by Pair to us under our agreement with them, we make no representations and warranties beyond those made by Pair, and shall not be responsible for Pair's actions beyond our control.
2. Payment:
You understand and acknowledge that you will be exposed to open-ended and variable usage charges based on the World Wide Web service rates based on our current pricing chart, which we have provided you concurrently with this and is expressly incorporated and made a part of this agreement. You shall be solely responsible for monitoring the level of traffic of your Site, and enabling or disabling additional services as desired.
We will bill you monthly or annually in advance for all charges except for those that are dependent upon usage, for which we shall bill you at the end of each month, or at our election, on the next invoice. We reserve the right to change the fees and other charges described herein, at any time, provided we notify you of any such changes at least ten (10) days prior to the effective date of the changes.
All payments are due by the due date on our invoice. You hereby expressly authorize us to charge credit cards on file with us and stored at Intuit on the due date according to this Agreement and you agree to keep such credit card accounts current. Payments not made by the due date on the invoice shall be deemed delinquent and may be subject to reasonable collection and legal fees as well as interest accrued at one and one-half percent (1.5%) per month or state legal limit, whichever is lower. Additionally, any returned checks shall be subject to a twenty-five dollar ($25.00) charge.
Sites that are delinquent by 2 calendar months will be taken down or rendered inoperable. We reserve the right to remove all client data including email after accounts are 3 calendar months past due.
Click here to review our complete payment policy.
3. Term:
The term of this Agreement shall commence on the date hereof and continue on a month-by-month basis until terminated by either party, subject to thirty (30) days prior written notice (the "Term"). Once a termination notice has been sent, the Term shall expire on the last day of the month in which the thirty (30) day notification period falls.
4. Portability:
At your request, and upon your payment of a minimum fee of one hundred dollars ($100.00) and all other unpaid balances owed by you under this Agreement, we agree to create a static version of the Site to enable you to move the Site to a different location or hosting company. Notwithstanding the foregoing, however, if we terminate this agreement because we are unable, or, without good cause, unwilling to provide you the web hosting services as described herein, and all balances owing by you under this Agreement have been paid, we shall waive the above portability fee.
5. Warranties and Representations:
You represent and warrant to us that: (i) the software and content you provide for incorporation into the Site, or at any time incorporate into the Site, will at all times be legal, used for lawful purposes, and will not violate the copyrights, trademarks, patent rights or other proprietary rights of any other party; (ii) your Site does not and shall not contain sensitive content, including but not limited to trade secrets and any other confidential information, requiring encryption or heightened security; (iii) the Site, and any other web sites or material at any time incorporated into the Site, will not contain defamatory, threatening or obscene matter or violate any person's privacy or publicity rights; (iv) and the operation of the Site will not violate the laws of any relevant jurisdiction or include material that would, in our reasonable opinion, cause any harm to our reputation.
You warrant and represent that any access or "linking" to other networks inserted by you on the Site must comply with the rules appropriate for that network.
You hereby acknowledge that the use of any third party information, programs or data obtained from or through our system is entirely at your own risk.
WE HEREBY PASS ON TO YOU ALL WARRANTIES RELATING TO THE SERVERS AND THE OPERATING SYSTEMS USED BY US, IF ANY. WE MAKE NO ADDITIONAL WARRANTIES OF ANY KIND, WHETHER EXPRESSED OR IMPLIED IN EXCESS OF THE FOREGOING, FOR OUR SERVICES, THE HARDWARE AND THE OPERATING SYSTEMS, AND EXPRESSLY DISCLAIM THE IMPLIED WARRANTIES OF MERCHANTABILITY AND FITNESS FOR A PARTICULAR PURPOSE.
6. Limitation of Liability:
WE WILL MAKE A REASONABLE EFFORT TO MAINTAIN THE CURRENCY OF SOFTWARE RELEASES, BUG FIXES AND SECURITY. NOTWITHSTANDING ANYTHING CONTAINED HEREIN, IN THE EVENT OF ANY BREACH OR ALLEGATION OF BREACH HEREUNDER, OUR SOLE LIABILITY AND YOUR SOLE REMEDY WILL BE, IF ANY, A REFUND OR CREDIT OF FEES BILLED TO YOU FOR OUR SERVICES ON A PRO-RATA BASIS. IN NO EVENT WILL WE BE LIABLE FOR THE RE-CREATION OR RECONSTRUCTION OF ANY OF YOUR MATERIALS OR CONTENT, OR FOR SPECIAL OR PUNITIVE DAMAGES, INCLUDING LOSS OF BUSINESS PROFITS, OR OTHER INCIDENTAL OR CONSEQUENTIAL LOSSES. IN NO EVENT SHALL OUR LIABILITY TO YOU, IF ANY, HEREUNDER EXCEED THE AMOUNTS PAYABLE TO US, IN THE AGGREGATE, DURING THE TERM OF THIS AGREEMENT. EACH PARTY ACKNOWLEDGES AND AGREES THAT THE FOREGOING LIMITATIONS ON LIABILITY ARE ESSENTIAL ELEMENTS OF THE BASIS OF THE BARGAIN BETWEEN THE PARTIES AND THAT IN THE ABSENCE OF SUCH LIMITATIONS, THE MATERIAL AND ECONOMIC TERMS OF THIS AGREEMENT WOULD BE SUBSTANTIALLY DIFFERENT.
We are not responsible for any content placed on, or at any time incorporated into the Site by you or other persons outside of our control. Additionally, we hereby specifically reserve the right to withdraw service at any time if for any reason we deem your use of the Site to be disruptive, offensive, damaging or harmful to our reputation or business.
7. Indemnification:
You shall at all times defend, indemnify and hold us harmless and our affiliates, officers, representatives, agents, licensees and distributors from and against any and all demands, claims, damages, liabilities, losses, costs and expenses, including legal expenses and reasonable attorneys' fees, arising out of any alleged breach or breach by you of any of your obligations in this Agreement, and any warranty, representation or agreement made herein.
You will also indemnify us if one of your customers or other end users brings a claim against us relating to the use of or purchase of products or services through or from the Site. In such event, you shall defend, or with our prior written approval, settle any such claim, suit or proceeding and hold us harmless from and against any losses, including damages, costs, and attorneys' fees, resulting from such claim, action or demand.
You hereby agree to indemnify and hold us harmless for any errors resulting from software bugs, design flaws, HTML file format errors, accessibility (ADA) issues, operational errors or other problems arising from the use of the service.
8. Confidentiality:
In the event that we receive a subpoena or validly issued administrative or judicial process requesting any of the documents or other materials or other disclosure of any of the information contained on the Site, you shall be promptly notified and tender the defense of such demand. Unless the demand shall be timely limited, quashed or extended, we shall thereafter be entitled to comply with that demand to the extent required by law. If requested, you shall cooperate at your expense, in the defense of such demand.
9. Domain Names:
We can provide assistance in registering a domain but we will not obtain domain names for you. Any domain names must be owned and maintained by you. You shall be solely responsible for and warrant and represent that you will undertake all trademark or copyright clearance obligations you may have prior to registering a domain name and hold us harmless against any claims in connection with the foregoing.
10. Proprietary Rights:
We own and will continue to own all proprietary rights in all code and content that we supply to you on the Site as part of the Hosting Services, including but not limited to the Slabmedia name, logo and trademark, and any CGI, HTML Code, PHP, Javascript, MySQL, graphics or data provided by us, as well as their attendant intellectual property rights (collectively hereafter "Host Material"). For the avoidance of doubt, you shall have no ownership rights in and to the processes embodied within the Site, which shall at all times remain our property. You, or any other entity that may have written and retained rights in the Site, will own all HTML code and content relating to the Site. In addition, you shall own all right and title in and to the visual and textual content of the Site provided by you, including all worldwide copyright ownership rights and trademark rights in and to the material appearing thereon, any so-called "logos" or "artwork," including all variations and modifications thereof, and every single element included within the same. We hereby grant to you a license to use the Host Material as necessary in connection with operating the Site solely during the Term hereof and only while the Site is located on our server.
11. Notices:
All notices to the parties shall be in writing and sent to the addresses noted on the Agreement. Notices will be deemed received seven (7) days after they have been sent. A copy of all notices to Host shall be sent to [:YOUREMAIL:], Attn: [:YOURNAME:]. A copy of all notices to you shall also be sent to office@slabmedia.com, Attn: Jim Infantino.
12. Force Majeure:
Neither party shall be held liable for any delay or failure in performance of any part of this Agreement (with the exception of the payment of money owed) from any cause beyond it's control and without it's fault or negligence, such as acts of God, acts of civil or military authority, current laws and regulations and changes thereto, embargoes, epidemics, war, terrorist acts, riots, insurrections, fires, explosions, earthquakes, nuclear accidents, floods, strikes, power blackouts, volcanic action, other major environmental disturbances, unusually severe weather conditions, inability to secure products or services of other persons or transportation facilities, or acts or omissions of transportation or telecommunications common carriers.
13. Miscellaneous:
This Agreement sets forth the entire understanding of the parties and may not be canceled, modified, amended or waived, in part or in full, in any way except by an instrument in writing signed by the party to be charged. This Agreement replaces and supersedes any and all other prior agreements and representations, whether oral or in writing, between the parties. No waiver of any term or condition of this Agreement or any breach of this Agreement or any part thereof shall be deemed a waiver of any other terms or conditions of this Agreement or of any later breach of this Agreement or any part thereof. In the event any provision of this Agreement shall be adjudicated to be void, illegal, invalid, or unenforceable, the remaining terms and provisions of this Agreement shall not be affected thereby, and each of such remaining terms and provisions of this Agreement shall be valid and enforceable to the fullest extent permitted by law.
Customer may not assign its rights or delegate its obligations hereunder, in whole or in part, to any party, without the prior written consent of Host. In the event of an assignment of rights and delegation of duties, the assigning party shall continue to also remain liable for all of its obligations hereunder. Additionally, all rights of each of the parties hereunder shall inure to the benefit of and its obligations shall be binding upon its successors.
This Agreement shall be governed by and construed under the laws and judicial decisions of the Commonwealth of Massachusetts. Any controversy or claim arising out of or relating to this Agreement, or the breach thereof, shall be settled by arbitration administered by the American Arbitration Association under its National Rules for the Resolution of Commercial Disputes, in Suffolk County, and judgment upon the award rendered by the arbitrator(s) may be entered by any court having jurisdiction thereof.
We cannot store any personal medical or health information for any individual as part of any website or other project data as per HIPAA law.
AGREED AND ACCEPTED:
Slabmedia, LLC (Slabmedia.com)
[:YOURNAME:], of [:YOURCOMPANY:] ([:YOURWEBSITE:])
Slabmedia, LLC. Payment Policy
Updated January 28, 2020
Your payment for use of the Slab Web Publishing Platform is due in advance.
Our service is paid in advance, as is most service of this type industry-wide. Your payment must be received by the due date on your invoice or it will be considered past due and subject to limitations on support requests, suspension, or termination under this policy.
Please keep your contact information, particularly your best email address, updated with us.
It is your responsibility to keep your billing email address current. If your billing email address is outdated, we will not be able to reach you with invoicing and other critical account notifications and information. For users with multiple email addresses, it is your responsibility to indicate which address is appropriate for billing.
We will take down websites and/or discontinue email services (for clients whose sites and email accounts are hosted on our servers) for all accounts which are 2 months past due. We reserve the right to remove all client data from our servers completely after accounts are 3 months past due. This is standard industry practice.
After 1 month of non-payment, we will disable the content editing features of your site. After 2 months of non-payment, we will send a notice of take-down (on the site removal date) to the email address we have on file for your account and remove your site from the internet and/or discontinue email service on your account. The account must be paid in full, including any outstanding balance on your account, before service is reactivated. If paying by check, the check must be received, deposited, and clear our account before we reactivate the site/email.
We reserve the right to terminate our service for any account holder whose account is past due twice in any two-year period.
As hosting is paid in advance, this means your payment must be received by the due date on your invoice in order to be considered current. We encourage all our users to sign up for monthly or annual recurring payments by credit card at our secure payment portal here: https://slabmedia.com/payments in order to keep your account current.
We will not provide phone or email support for websites or email accounts for customers with past due balances. Your account must be paid through the current month to receive phone or email support.
Our answering any support request is contingent upon your account being up to date, through the current month. We will not make site changes, perform email configuration, or troubleshoot any account-related issue until we have received payment in full for your service. If paying by check, the check must be received, deposited, and clear our account before we provide the requested support. As always, we reserve the right, within our discretion, to make system changes to your site and email as required for proper system function, security, maintenance, and updates.
We encourage all our customers to confirm recurring credit card payments and if necessary arrange for future payment at the following secure url: https://slabmedia.com/payments, and to confirm that you are receiving invoices. If you are not receiving invoices, please update your billing email address with us immediately by emailing us at office@slabmedia.com.
Use of our services constitutes your acceptance of this policy and the complete Terms of Service available at the following url: https://slabmedia.com/about/slabmedia-terms-of-service-agreement/.
We appreciate your continued business, and this policy ensures we are able to provide you with the personal service we're so proud to be able to offer. Thank you.
About Slabmedia
Professional Custom Web Design & Development
The pages you put online - they aren't just a business necessity. They're not just points of commerce or an advertisement. They are a key element of your brand. It's part of your identity, and it's what you want to say to the world. Your site should look just the way you want it to, and it should be wholly yours, not based on something available to everyone else. It is unique. It is particular. It is professionally designed. It can't come out of a one-size-fits-all box.
Now, think about how you want your website to respond when you've got a new idea. Chances are, it's a lot like how you want things to work in the rest of your life. When you've got something to say, you don't want to wait on anyone else's schedule to say it. Timing means a lot. It can mean everything. When it comes to making website changes, you want control. The power should be in your hands.
Slab is built upon these principles. You should be able to craft and change your website whenever you want — without needing to first learn how to code. You should be able to add new words, photos, audio, video, products, and ideas — quickly and simply without spending your time in generic a back end admin area. Just click and save. It's done.
And what you create online should represent you, and only you. No templates. No out-of-the-box designs. Your website. You.
This is Slab. Information made beautiful. Slabmedia puts the art of the website in your hands.
SEO and conversion for brand marketing strategy.
You need a brilliant design to retain & convert.
Organic SEO is important. Being on the first page of google for search terms your audience will use to find you is important. Leveraging directories and location searches are important to being found, but what happens once your site is found?
You need to be able to tell a compelling and clear story, combined with style and structure to turn those hard earned searches into results.
Your key goal may be a signup, it may be a sale, it may be a contact, or something else, but without a comprehensive, informed approach to guide your visitors to the goals you want, you risk wasting all the time and capital you've put into search engine performance once people land on your site.
This is where the expertise at Slabmedia can be a key part of your strategy. First you need to weed out visitors who are a bad match for what you offer. This requires clarity of communication, both in design and in language so that you don't end up with too many contacts and too few prospective clients or customers. Next, you need a strategy that will first educate, and then convert. No on wants to fill out a form before they know you. The job of a high performing site is to provide the information first, before presenting the ask. Finally, it should all be done in a way so that the visitor is driving the process. A website is not a magazine or television ad. It is key to keep the navigation and information architecture open and clear so that the visitor can explore and get answers to their questions. Once they have determined that you offer what they need, they should have a clear path to getting it.
We help you get found, but more importantly, we help your visitors find what they are looking for. That is the advantage of a Slab site, and the Slabmedia process.
Your site is a living thing.
Slab is an aesthetic tool. It was born out of an artist's effort, and its potential, it was first realized by creative people just like you.

The story starts in 1997. Jim Infantino; the founder of Slabmedia, was working on a website for his band. As a graphic designer, he had a sense of aesthetics. As a musician, he has a vision for what his audience would want from a band's site. Jim wanted to bring the concept of a dynamic web presence into the world of his music, and his band's music into an environment that felt like the band sounded, online. What he created turned out to be remarkable. And it turned out to be the kernel of Slabmedia.

He won a New England Web Design award for what he built, but the light bulb really went off when other musicians started asking him for something similar to what he'd done. They wanted sites just as personal, packed with the same sense of individual identity and fun.

Jim thought the ideas they were bringing sounded great. But he didn't want to be a webmaster to a dozen clients as their careers demanded future changes to their sites.

"A musician is a traveling salesperson," Jim says. "I needed to build a system for them to update their content easily from anywhere and on a budget."

Jim had a vision. He wanted website creators to be able to craft their own pages to suit their goals, but he wanted them to then be free to add and change them without needing anybody else in the mix. In 2002, he began to build the interface that would turn into the Slab.

"I taught myself what I needed to know to build our Slab web publishing platform from the ground up, while maintaining the perspective of the designer, working for a demanding client, on the move," says Jim. "This has made our system more robust and more user-friendly and over time, highly flexible for many kinds of clients."

If you think about what he built, now more than a decade and a half down the road, Slabmedia provides website software that works a lot like a musician's setlist. The sites that Slab enables are structured and designed to engage an audience, but they are also flexible and quick to respond to the needs of the moment.

"I think of a site as a living thing," Jim says. "It starts as a framework of design and structure, and then grows and deepens with content."

And because the system is self-organizing, your website evolves as you add to it, but it never loses its original sense of coherence. It won't turn into a jumbled heap of stuff. The end result is a site that remains coherent not only to you but to your visitors, turning searches into results.
How did we choose our name?
The language-game of the web
I wish it was an easy answer.
In the early part of the last century there was a revolutionary philosopher named Ludwig Wittgenstein. One of his major assertions (if you can call them that, which you cannot) was that language is a game. Our words do not have specific, direct referential meaning, rather they are like pieces in a game. We try them out, we communicate because the pieces as they are used have effects, which are themselves, pieces in the same game. Words are defined only by their use, not their definition or meaning. His work was controversial, and misunderstood by his peers, but have become the foundation of much of modern thought.
When we were starting this business in 2002, it seemed to us, even at the early stages of the web, that it was a new dimension in this language game. It has been said by many web visionaries like Jeffrey Zeldman, that the web is a revolutionary change in human thought in the same way as the Gutenberg press was. We saw the web as an extension of the principles Wittgenstein first discussed in the 1920s and 30s.
But why "Slab?"
In his notebooks, which were posthumously published as "Philosophical Investigations," Wittgenstein used an example of masons or stoneworkers asking about a pile of stones:
2. ... Let us imagine a language ...The language is meant to serve for communication between a builder A and an assistant B. A is building with building-stones; there are blocks, pillars, slabs and beams. B has to pass the stones, and that in the order in which A needs them. For this purpose they use a language consisting of the words 'block', 'pillar', 'slab', 'beam'. A calls them out;
--B brings the stone which he has learnt to bring at such-and-such a call.
--Conceive this as a complete primitive language.

[...]

19. It is easy to imagine a language consisting only of orders and reports in battle.
---Or a language consisting only of questions and expressions for answering yes and no. And innumerable others.
-----And to imagine a language means to imagine a form of life.
But what about this: is the call "Slab!" in example (2) a sentence or a word?
--- If a word, surely it has not the same meaning as the like-sounding word of our ordinary language, for in (2) it is a call. But if a sentence, it is surely not the elliptical sentence: "Slab!" of our language.
-----As far as the first question goes you can call "Slab!" a word and also a sentence; perhaps it could be appropriately called a 'degenerate sentence' (as one speaks of a degenerate hyperbola); in fact it is our 'elliptical' sentence.
---But that is surely only a shortened form of sentence "Bring me a slab", and there is no such sentence in example (2).
---But why should I not on contrary have called the sentence "Bring me a slab" a lengthening of the sentence "Slab!"?
---Because if you shout "Slab!" you really mean: "Bring me a slab".
Obviously, it's confusing, as any good work of philosophical thinking is. However, we felt it was a perfect representation... oh no, not a representation at all, but a metaphor (and what is that?) for the emerging web.
We also saw the emerging web as the future of all media, and on that, I think there is now no argument.
So, not an easy explanation, but that was what we were thinking at the time. And now, it is only just what it is.
Ergo, Slab. Media.