Copywriters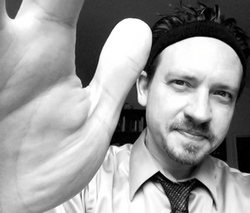 James O'Brien
James O'Brien holds a Ph.D. from the Editorial Institute at Boston University, where he researched Bob Dylan's other-than-song writings. He is engaged in research for Oxford University Press, developing the publisher's first annotated bibliography of writings about John Cassavetes and the filmmaker's works. O'Brien also writes about business, technology, social media, film, wine, and travel clients that include
The Atlantic
,
Forbes
, Mashable, and numerous online publishers.
The Nieman Journalism Lab
has called his work in the branded-content space "sponsored content done right". He has been a correspondent for Boston University's
Research Magazine
and from 2008–2012 he reported and wrote extensively as a news correspondent for
The Boston Globe
. In 2012, he assisted the caption-research team as a consultant for photo-essayist Rick Smolan's
The Human Face of Big Data
. His fiction and poetry appear most recently in
theNewerYork
and in
Commas and Colons
. New fiction is forthcoming in
Space and Time
and in
Footnote
. O'Brien's new book,
The Indie Writer's Survival Guide: DOs and DON'Ts of Full-Time Freelancing: Year One
, is available from
SlimBooks
and at
Amazon.com
.
Jon Svetkey
Jon has been a singer-songwriter-rock-and-roller for a long time, but when he's not doing music he is a freelance copywriter. Prior to the freelance world, Jon was at SMASH and PARTNERS simons writing print and radio spots, collateral, direct marketing, interactive advertising and even the occasional jingle. Drop him a note if you ever need some writing assistance!